Cafe del Mar
Ponta do Ouro
Perched majestically upon the "Ouro" (gold) Ridge
Cafe del Mar offers the trendiest & most relaxing holiday spot in Ponta do Ouro
Mozambique
Tantalize and delight your senses with tropical cocktails and Mediterranean flair.
French pancakes tease the taste buds as the best view in Ponta do Ouro leaves you breathless.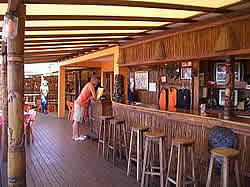 Tel: 09258 21 6500 48
Fax:09258 21 6500 49
cafedelmarponta@tropical.co.mz
Contact persons;
Monya and Nathalie
SCANDLES
Situated in Ouro village close to the campsites and shops.

Come and enjoy or menu and get your freshly baked bread every day.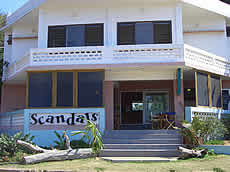 Owner:- Wessel Nienaber
Tel; 00258 8472 500 70